Electric Mountain is a large pumped storage scheme initiated by the National Grid in 1974, when it was still in public ownership. It was one of the largest civil engineering projects in Britain at the time, and is still functioning nearly 50 years later The underground power station is huge, and in normal times open as a popular tourist attraction, even attracting overseas visitors. The vast cavern in which it is built is almost underneath my house and I have been on the tour several times over the years. It works by pumping water uphill from Llyn Peris to Marchlyn Mawr using off peak electricity, then running it downhill to generate electricity when needed. Nowadays it is more a standby than regularly used, since flicking the switch can generate a lot of energy within a few seconds. Unlikely to be built nowadays with the development of mass storage batteries but still functioning as intended.
Renewable energy round here nowadays consists of solar panels both domestic and commercial and micro hydroelectric schemes. There are at least eight of the latter within a 10 mile radius of here, in the National Park and near invisible once constructed, here is a commercial venture on the flanks of Snowdon which earns thousands of pounds a year – a power station with a turf roof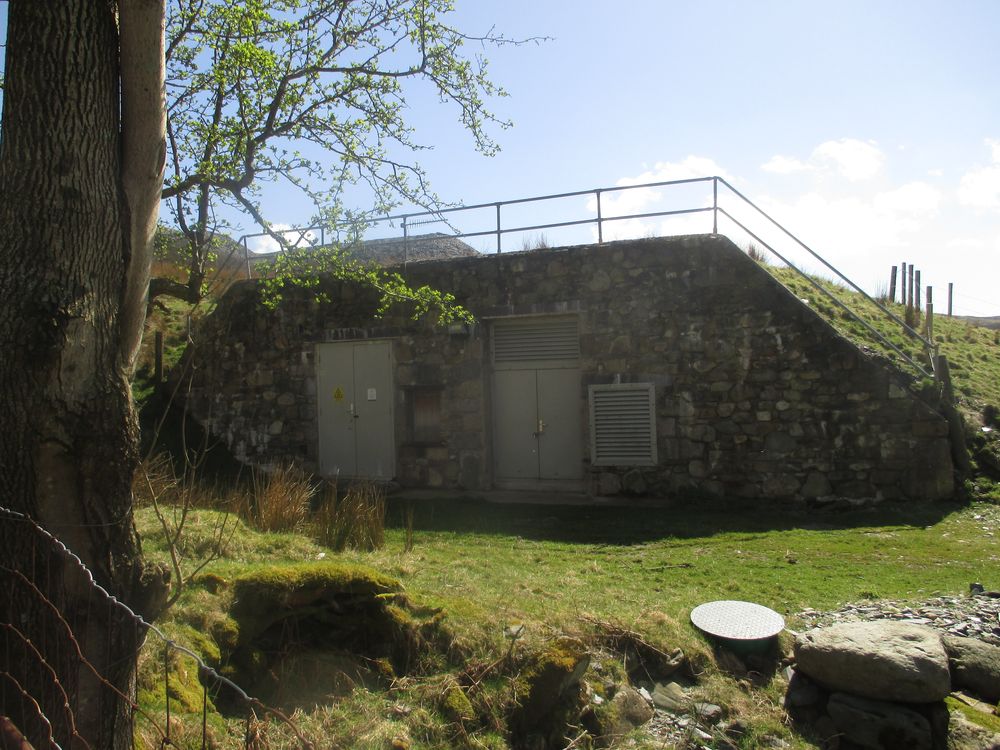 On a more modest scale, the introduction in Britain of a feed-in tariff scheme in 2010 offered considerable incentives for long term investment, and five owners in Dinorwig took advantage of this including myself.
The initial cost of the installation was £12000, and as predicted after 8 years I have recovered this cost. With the prolonged sunshine in April and May the panels has earned a record £935 for the quarter just ended. There is another 17 years of the scheme to run, which will return a profit of around £25000, although I'm unlikely to live long enough to gain by it myself, in which case the remaining profit will belong to a future owner. The scheme was run down over the years and has now closed, although there are still potential returns for commercial solar farms, one of which is a few miles away.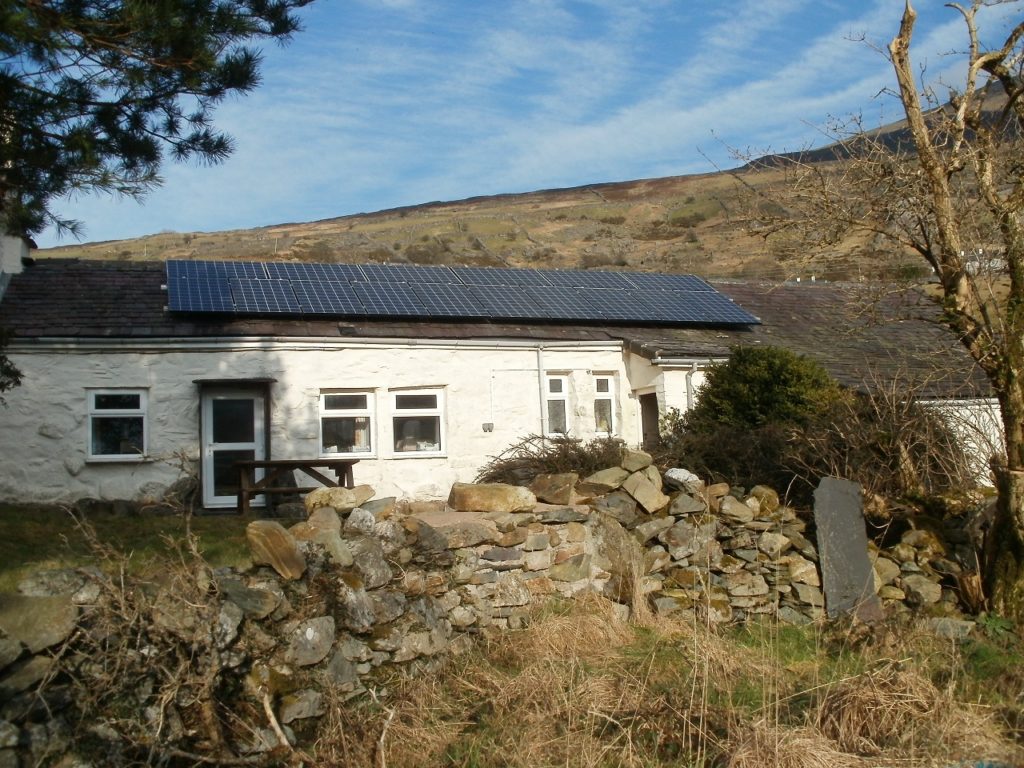 Last year I had battery storage installed, a relatively expensive undertaking, partly to maximize my use of the electricity generated, partly as an insurance against mains power failure, which still happens occasionally – the grid is much more robust here than it was 40 years ago, when almost every gale led to a power failure – but with overhead wires even an adventurous squirrel can lead to interruption (and a dead squirrel). Since I don't have gas, that's a nuisance when cooking dinner.
I've also made a modest investment on behalf of my grandchildren in renewal energy cooperatives in the UK.